Hi all!!

its been a while since I posted an update to my collection! I have had a few new things but this, THIS just came in to day and IM SO EXCITED!!!!!!!!!!!!!!!!!!

For the longest time Ive been looking for this ariel doll.She's made by a japanese company called rana. In 2007 toysrus had jointed 1/6th dolls of the princesses, jasmine, cinderella, belle, snow white, aurora and ariel. they all came with a dress and were fully jointed but out of all of them Ariel was the cutest and looked more like her character!!! these dolls sold out fast in 07 and out of all of them, ariel is the hardest one to find! but I've been looking ever sinc and a week ago I FINALLY founder on a japanese auction site! won the auction ($36.50) and today she just arrived!!!!!

here she is: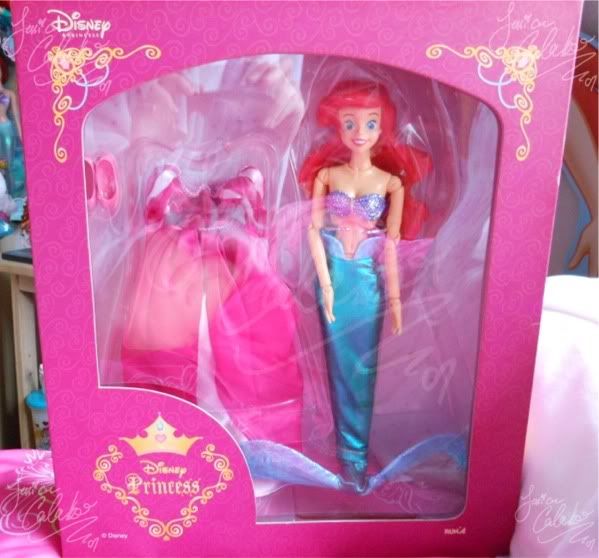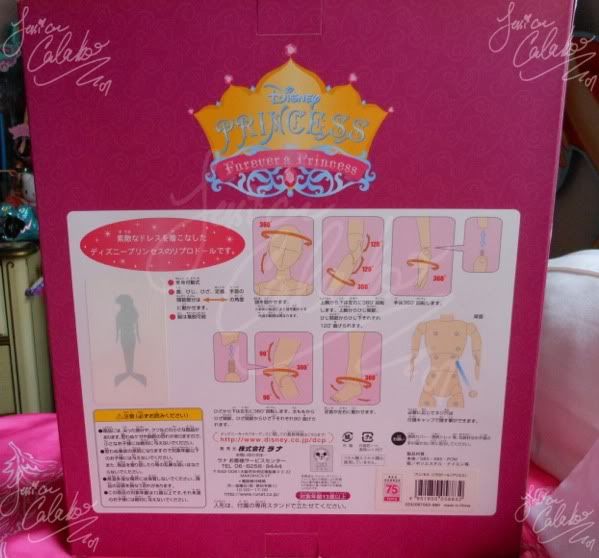 she also came with a little card about her personal info:



shes chillin on my little mermaid shelf (btw my collection has been rearranged alittle since I'm now living in a new place)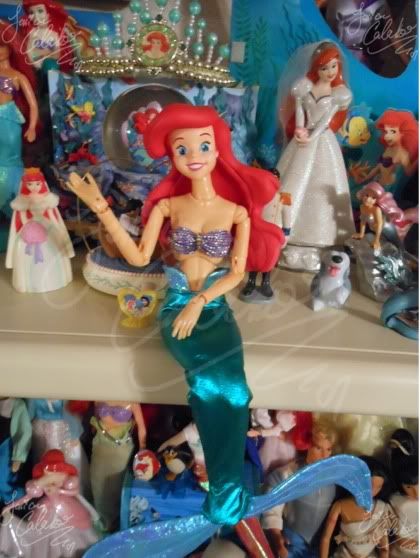 Heres her with the pink dress on. Also I think her match maid in heaven is the jointed Disney store Eric doll (which he was also made back in 07) which shes a bit shorter than him.



her dress looks a bit cheap but in reality its not. she has undergarments!!! (which is very hard to put on)



All and all I really like her in the mermaid tail and I think she loves her new home <3